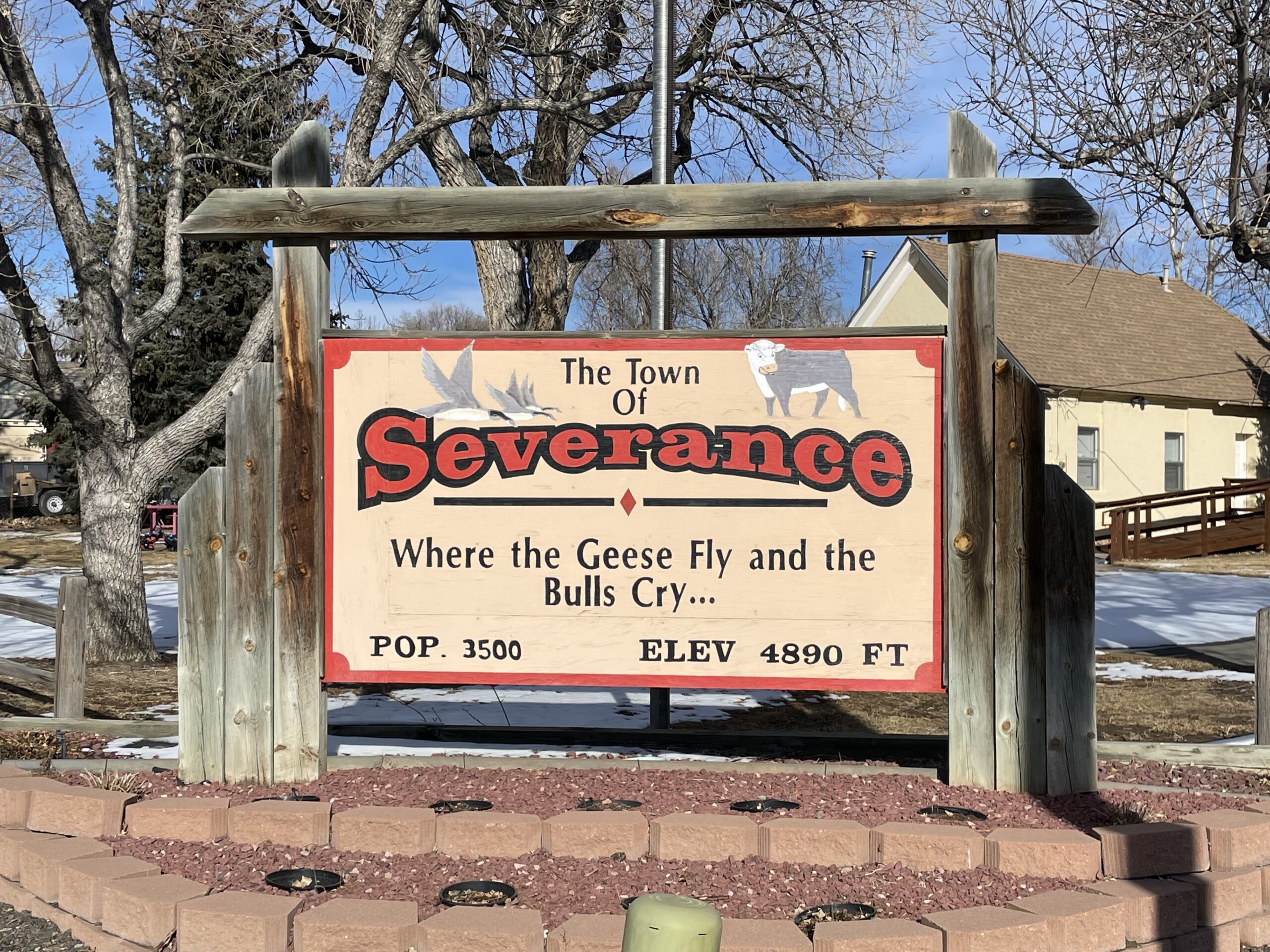 From sugar beets to commuters, town fueled by sweet success
SEVERANCE — A prime location in the heart of Northern Colorado's booming growth has suddenly catapulted the little town of Severance into prominence.
The town, located about 10 miles east of Fort Collins, seven miles north of Windsor and 10 miles northwest of Greeley, had a population of only 108 in 1990, but now claims more than 11,000.
Along with the growth has come numerous new businesses that seized on competitively priced commercially zoned land, including bars and restaurants, personal service shops and salons, retail stores, a bank, self-storage, child day care and more.
It also has brought challenges, including strains on Severance's ability to supply water to all the new residents and businesses. The North Weld County Water District had imposed a moratorium on new taps in September 2021 over concerns about treatment and delivery capacity, and the town had to stop issuing building permits. But this spring, North Weld approved an amendment to its water-service agreement with the town, and the Town Board responded by lifting the freeze. Responding to the demands of growth, the town in 2022 also instituted a rule that contractors must be licensed.
The town traces its history to 1894, when David E. Severance applied for a post office for a community of approximately 50 families that originally was called Tailholt. However, because Severance's name was on the application, the post office was erroneously named Severance — and the name stuck. Mail was carried to and from the new town by horse and buggy from Eaton, then from Windsor. Farmers began raising sugar beets in the area, and the town itself was founded in 1906 by Bruce Eaton, son of Gov. Benjamin Eaton. Severance began as a receiving station and dump for the nearby Great Western Sugar Co., and remained in that role until 1985.
Besides lifting of the building-permit moratorium, 2022 also has seen the first graduating class from Severance High School, which opened in 2019 with nearly 400 ninth- and 10th-graders and now has more than 800 students in ninth through 12th grade.
Severance also boasts services from the Clearview Library District, which opened a StoryWalk in 2020 in Lakeview Park, as part of a partnership with the town and Living Rock Church.