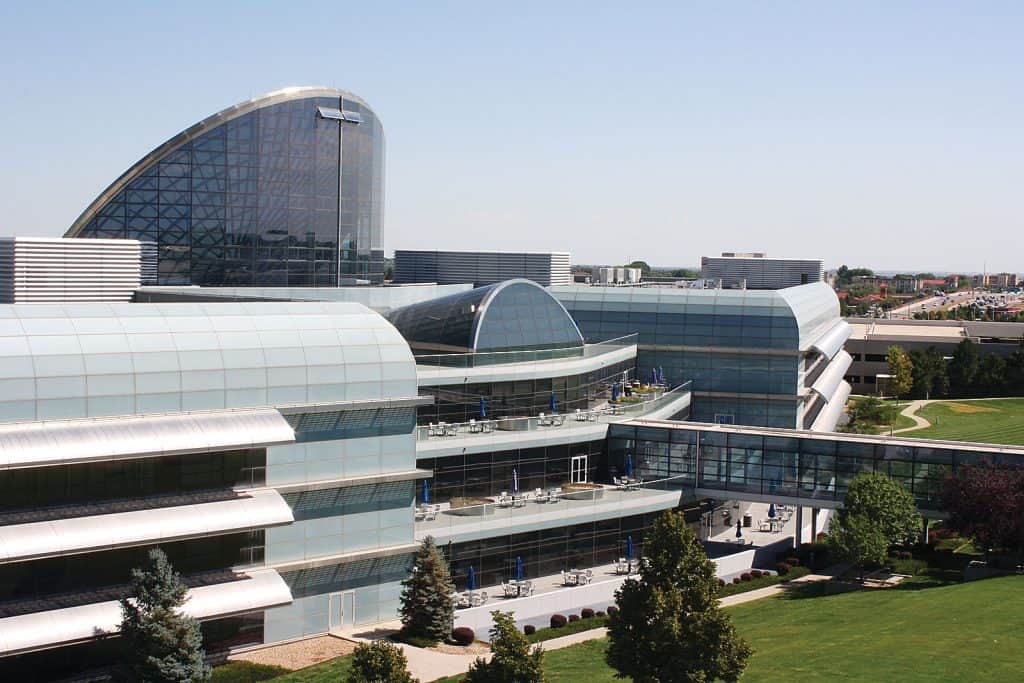 Prime location benefits sprawling Denver suburb
WESTMINSTER — With a population nearing 120,000, the sprawling suburb of Westminster benefits from its many transportation options and strategic location along metropolitan Denver's northern and northwestern gateways. For more than a decade, the seventh most populous city in Colorado has earned top-25 rankings for best places to live in the United States.
The first permanent white settler, Pleasant DeSpain, built his home in 1870 on 160 acres near what is now West 76th Avenue and Lowell Street, and the area became known as DeSpain Junction. It was variously known as Harris and Darell Park until the town incorporated in 1911 and took the name Westminster in honor of Westminster Castle, the imposing building at West 83rd Avenue and Federal Boulevard that was built starting in 1891 and now is owned by the Pillar of Fire Church.
The town, which extends into Jefferson and Adams counties, had fewer than 20,000 residents as late as 1970, began to boom toward the end of the 20th century and finally topped 100,000 residents in the 2000 census.
Interstate 25, U.S. highways 36 and 287, and several state highways cross Westminster, and the Regional Transportation District provides bus service including Flatiron Flyer express routes to Boulder and downtown Denver. Westminster sits at the end of RTD's Northwest Line, a commuter rail link planned eventually to extend to Boulder and Longmont.
Top employers in the city include Ball Corp., Alliance Data Systems, St. Anthony North Hospital, DigitalGlobe and Trimble Navigation.
Westminster-based Maxar Technologies Inc. delivered the chassis for a NASA mission that will launch a satellite to study an asteroid orbiting between Mars and Jupiter, and pictures from its satellite nearly 380 miles away in orbit capture the devastation from Russia's invasion of Ukraine.
Agri-tech firm GeoVisual Technologies Inc. continues to win grants from the Colorado Office of Economic Development and International Trade, and new arrivals in Westminster include a ketamine-treatment clinic owned by Texas-based Klarisana Outreach Inc. Ketamine, a dissociative drug often used in anesthesia, has off-label uses that can treat depression, post-traumatic stress disorder and chronic pain. While the off-label use of ketamine can be controversial, clinics such as Klarisana are legal to operate in Colorado.
A report from the University of Colorado Boulder's Leeds School of Business noted a "clustering effect" that causes firms offering professional and business services to group together. It said Maxar, GeoVision and Aerotek represent that trend in Westminster.
Orchard Town Center, an outdoor "lifestyle center" anchored by Macy's, JCPenney and REI, provides shopping and dining options at I-25 and 144th Avenue. Westminster Mall, at U.S. 36 and Sheridan Boulevard, was built in the 1970s but demolished in 2012; plans call for the site to be redeveloped as a new downtown for Westminster, including multi-story office and residential buildings, public spaces and shopping areas.
Westminster's desirable location and amenities, coupled with a limited inventory, have triggered a sizable increase in home values, yet the city still is seeing the Denver metro area's greatest influx of retirees.