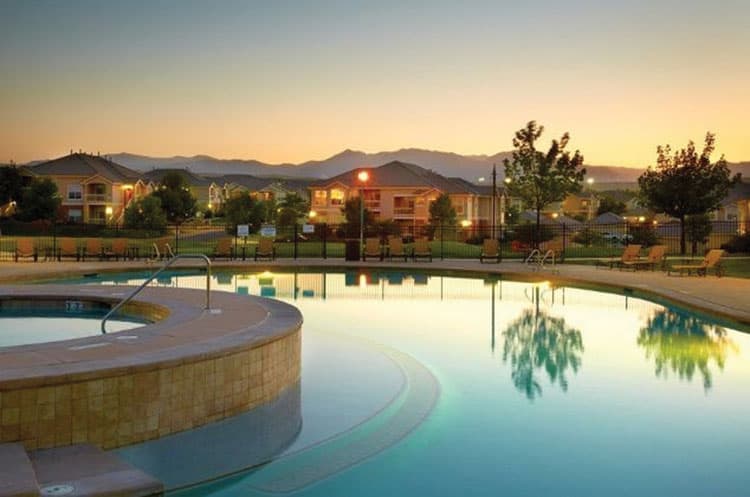 Up from the ashes, town looks ahead
SUPERIOR — The Marshall Fire on Dec. 30, 2021, dealt a fearsome blow to the town of Superior, southeast of Boulder. Seven commercial properties and about 378 homes, or 14% of the town's single-family residences, were destroyed and dozens more were damaged.
But Superior responded in superior fashion. Recovery and rebuilding efforts are underway, supported in part by numerous local government and nonprofit organizations as well as a disaster declaration from the Federal Emergency Management Agency.
The town board added fire-prevention regulations to its planning codes for the hard-hit Sagamore neighborhood, requiring construction to use noncombustible, ignition-resistant materials and a five-foot defensible space around homes.
Superior's recovery and renewed attractiveness will be boosted by its handy access to the FlatIron Crossing shopping area as well as easy commutes to Boulder and Denver along the U.S. Highway 36 corridor.
The Boulder County town draws families and young professionals to new, upscale subdivisions such as Rock Creek Ranch, which originally was plotted in 1987 but continues to be developed.
Founded in 1896 and incorporated in 1904, the town began as a coal mining community and was named for the "superior" quality of coal — as well as for Superior, Wisconsin, from where the first settlers came.
When the mine closed in 1945, Superior became a quiet agricultural community with a population that hovered around 250 until Rock Creek Ranch was built. Superior saw a 3,433% population gain between 1990 and 2000.
Several historical sites and buildings were lost to the Marshall Fire, including an original mining-camp home in Asti Park that was believed to have been built in 1908. It housed the town's history museum until the fire, but its supporters hope to build a replica on the same site.
In 2021, Koelbel Urban Homes, a division of Koelbel and Co., began sales at its new Superior townhome community, Montmere at Autrey Shores. The community, located on about seven acres next to Autrey Reservoir, features 94 homes across 20 buildings. Homes start in the $600,000s.
Companies also are investing in Superior. The town's future development plans include commercial, retail, multi-family residential units and single family homes. It boasts 594 acres of parks, green space and open space and 27 miles of trails.
Superior often innovates in a Boulder-flavored way, such as raising the idea of using goats to control noxious weeds, using a state grant to build two sections that will extend the U.S. 36 Bikeway, completing the purchase of 182 acres owned by CenturyLink for $15.06 million to be used as the town's largest open-space parcel, and putting out a call for artists interested in adorning prairie-dog sculptures with unique designs to be placed around the town.
Superior joined Boulder and Longmont in allowing home delivery of medical marijuana as a COVID-related alternative to in-person sales. Kush Masters LLC, a Boulder County-based cannabis-extraction maker, responded by planning a new production facility and dispensary location north of Superior and east of Boulder in hopes of cashing in on the burgeoning delivery industry.
Superior has two public elementary schools in the Boulder Valley School District. Many older students attend Monarch High School in nearby Louisville.