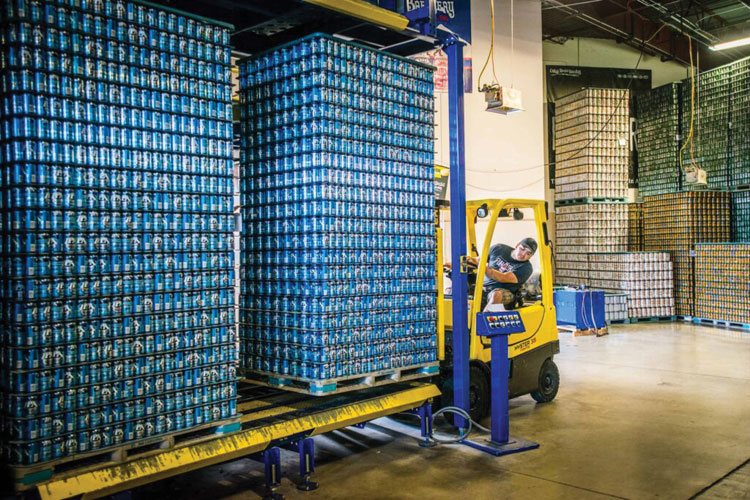 U.S. 36 midpoint continues to boom
BROOMFIELD — U.S. News & World Report has ranked Broomfield as Colorado's third-richest county in terms of median household income, and in lots of ways it basks in the riches of growth.
With a second-to-none location between Denver and Boulder, commercial and residential growth was inevitable for Broomfield. Wise stewardship of that growth has led it to be named one of the United States' best 20 cities in which to live, according to Money magazine.
"Less than 20 miles from Denver and Boulder and within eyesight of the soaring Rockies, this 33-square-mile suburb has something for both big-city and outdoor enthusiasts alike," Money said. "The city boasts 10 parks, four trail systems and a variety of green spaces — many with ponds, fishing decks and outdoor art exhibits. If you're the daring type, you can even take in a view of the mountains from a hot air balloon.
"The job market is strong in Broomfield, too," it wrote. "Employment increased by 35% between 2010 and 2019, and is projected to jump another 7% by 2025."
Broomfield declared its independence from Boulder County in 2001 and formed its own consolidated city and county. It's been finding ways to get on the map ever since.
From Interlocken and Arista along the booming Denver-Boulder corridor to the burgeoning area along Interstate 25 bordering Northern Colorado, this city and county boasts some of Colorado's hottest developments.
Among the entities hitching a ride on Broomfield's boom has been the Butterfly Pavilion, a major tourist attraction and educational resource that was located in Westminster for 25 years but is planning to move to the Baseline area at Sheridan Boulevard and Colorado Highway 7. Northern Colorado-based McWhinney is developing North Park, 932 acres of land within the Anthem neighborhood. The developer envisions a 20- to 40-year buildout of commercial projects, including an applied research center. The residential portion of Anthem is slated to include up to 3,100 homes.
Much of the work in Broomfield is taking place at Arista, the transit-oriented mixed-use development near the southeast quadrant of U.S. Highway 36 and Wadsworth Parkway. New luxury apartments, new Class A office buildings, a new UCHealth hospital and new corporate headquarters are sprouting up in Broomfield as well.
Broomfield also houses some of the area's largest private-sector companies, with the majority of the region's class A office space. Its midway location along U.S. 36 allows it to easily attract a labor force from both Boulder and Denver. The city also stretches east to access Interstate 25 and the Northwest Parkway to Denver International Airport.
Honeywell International Inc. has turned its Broomfield quantum-computing division — Honeywell Quantum Solutions — into a new company called Quantinuum after merging it with United Kingdom-based Cambridge Quantum Computing, in a move expected to bring some valuable economic development to the region: a potential public offering, a need for additional space and jobs.
The Interlocken Advanced Technology Environment is the area's primary office park, with a variety of real estate on 900 acres. It's home to the headquarters of Level 3 Communications Inc., Vail Resorts Inc., and Webroot Software Inc. Oracle Corp. has a major facility in Broomfield. The business park also includes two four-star hotels — the Omni Interlocken Resort and Renaissance Boulder Suites at FlatIron — as well as the Omni, a 27-hole championship golf course.
Conga, a leader in end-to-end digital document transformation, opened a new 88,000 square-foot global headquarters in Broomfield in 2019. MWH Global, recently acquired by Stantec, also is headquartered in Broomfield, as is Ball Corp., a metal-packaging manufacturer with a major aerospace division that topped Forbes' recent list of America's Best Employers for Diversity. Ball, whose recyclable aluminum cups are familiar to University of Colorado football fans, now is rolling out the cups at major retailers such as King Soopers and Target.
Crocs Inc. creator of foam-like clogs and casual footwear, moved its headquarters from Niwot to Broomfield in order to double its existing footprint and invest in the brand's future. Nuventra, a consulting firm for the pharmaceutical biotech industry, has expanded its Broomfield location, and Strategic Environmental & Energy Resources Inc. moved its headquarters to Broomfield from Golden.
In 2021, the Broomfield City Council approved a set of measures that paved the way for both medical and recreational pot shops to open in the city.
Vita Inclinata Technologies Inc., a Broomfield company whose Vita Rescue System uses counterthrust to stabilize helicopter rescue baskets during windy conditions, opened its second Broomfield manufacturing facility in a 13,000-square-foot site, and SnapDNA Corp., a California-born developer of food-safety testing technology, moved its headquarters to the city and pledged to create 144 new jobs over the next eight years.
FlatIron Crossing, FlatIron Marketplace and Main Street at FlatIron provide Broomfield with mall shopping and big-box stores, including Dillard's, Macy's, Dick's Sporting Goods and Walmart Supercenter, and dining opportunities. Also nearby is the modern 150,000-square-foot Lifetime Fitness athletic club.
The Arista mixed-use and entertainment neighborhood features the 1stBank Center, which has a scalable capacity from 3,500 to 6,500 attendees. The surrounding neighborhood is envisioned to include 1,500 residential units, 150,000 square feet of office space, 55,000 square feet of main street retail space, 400,000 to 600,000 square feet of larger big-box retail space, a 1,500-stall parking facility, a Regional Transportation District bus rapid-transit station and numerous parks and pedestrian walkways.
Broomfield has next-door access to Rocky Mountain Metropolitan Airport in Jefferson County, with corporate jet services. A $22 million, 42,391-square-foot National Center for Atmospheric Research facility there supports scientific research in Colorado and around the world that could lead to new advances in weather, climate and air-quality research. The airport has attracted JSX, a hop-on jet service that features competitive pricing and faster on the ground services, and a 14-building Simms Technology Park will be built on a roughly 80-acre parcel near the airport.