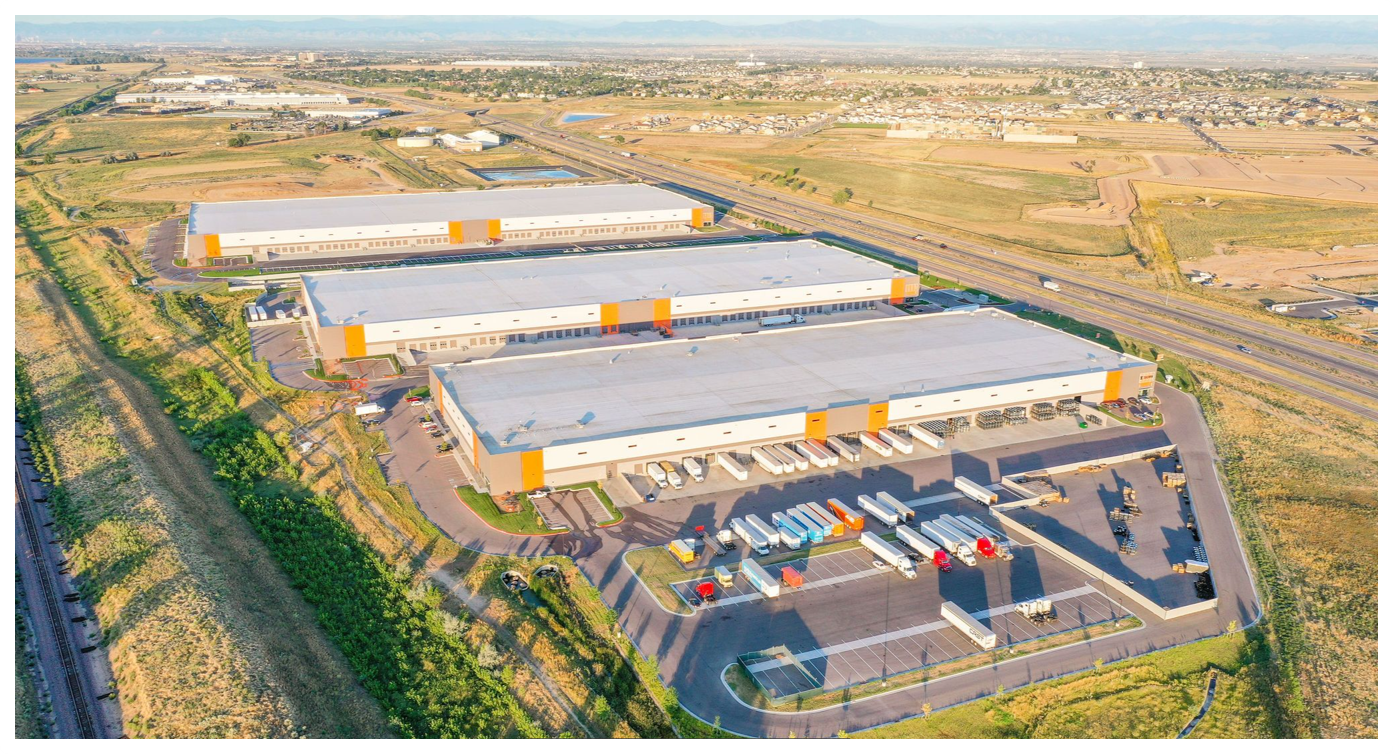 Adams County seat brightens its future
BRIGHTON — Since its incorporation in 1887 with a population of 175, Brighton has hardly stopped expanding. It ranks as one of Colorado's fastest-growing communities, burgeoning from 21,000 residents in 2000 to 42,144, with 20% more growth expected by 2025.
There's a reason for that. Residents are close enough to enjoy many of the urban advantages Denver has to offer, while still having a rural retreat with a panoramic view of the mountains and easy access to Barr Lake State Park.
Brighton's proximity to Denver International Airport is just part of the story. The Adams County seat — whose northern edge sits firmly in Weld County — also is home to a manufacturing plant for Danish wind-turbine maker Vestas Wind Systems A/S, the world leader in wind energy, which unveiled the longest wind turbine blades ever produced in the United States. Contracts to provide blades and nacelles for new wind-energy keep coming.
When Hyde Development and Mortensen announced plans in 2017 to develop 76 Commerce Center, a 1.8 million-square-foot Class A industrial park in Brighton, it was yet another sign that Denver's long-neglected northeastern gateway finally is coming into its own. A 430-acre BNSF Logistics Center rail park in nearby Hudson also is likely to fuel growth in Brighton, and Golden-based Outrider Technologies Inc. runs an advanced testing facility in Brighton to help it develop its next generation of autonomous freight-yard operations equipment.
Brighton's industrial park, 76 Commerce Center, is progressing. Buildings 4 and 5 are completely leased, with 546,000 square feet of room for tenants in building 1 and 526,400 square feet in building 3 available.
Brighton's Industrial Park, 76 Commerce Center, is progressing. Buildings 4 and 5 are completely leased, with 546,000 square feet of room for tenants in building 1 and 526,400 square feet in building 3 available. Only 15 minutes from Denver International Airport, this is a great space for industrial development.
Despite its proximity to the state capital, Brighton has made an effort to distance itself from the "suburb" label, focusing in recent years on setting design standards, strengthening environmental initiatives and channeling commercial growth to specific neighborhoods.
The opening of the Prairie Center — the entrance of which is marked with a 3,000-pound bronze bald eagle with a wingspan of 20 feet — created opportunity for retailers and consumers alike. The 2-million-square-foot center brought to town major retailers, restaurants and a hotel. The Pavilions Shopping Center brought more stores downtown, as well as a 12-screen movieplex.
Keeping up with the growth is a plan for a new water-treatment plant. The $155 million project will consist of organic carbon removal, greensand filters for removing manganese and turbidity, chemical storage, pumping and more. The project will replace the current aging plant that is nearing the end of its lifespan, solve capacity limits of the current water treatment plant, provide safe and clean water, and produce an additional 10 million gallons of treated drinking water per day compared with the current plant. Upon completion in 2025, the new plant is expected to
provide water treatment to meet growth needs until at least 2045, eliminate costly brine discharge and utilize the newest water treatment technology.
Health care also has enhanced the city's economy. Brighton's $138 million Platte Valley Medical Center has been cited as one of the nation's top performers on key quality measures.
Brighton also embraces its history. Built in 1940 by Japanese Americans, the wooden Brighton Buddhist Church served as a place of worship until 2005, then sat vacant for a decade until preservation efforts transformed the church into a 20-tap brewery.
Meanwhile, Brighton Historic Preservation was awarded a $20,475 History Colorado Grant to begin the Kuners Row Historic Resource Survey and hired Cultural Resource Historians LLC to perform the work. This project was to study 15 residential homes on Kuners Row along Fourth Avenue, south of Longs Peak Street and north of Brighton Street. The project will research the history and architecture of the block to help with understanding of Brighton's past.
The city and Adams County, with the expertise of The Conservation Fund, preserved 79 acres of prime farmland in Historic Splendid Valley, the vibrant agricultural area south of Brighton. This partnership, along with grants from the Adams County Open Space Sales Tax program and Great Outdoors Colorado, enabled a conservation easement to be placed on this property to allow farming to continue while ensuring the land will not be subdivided or developed.