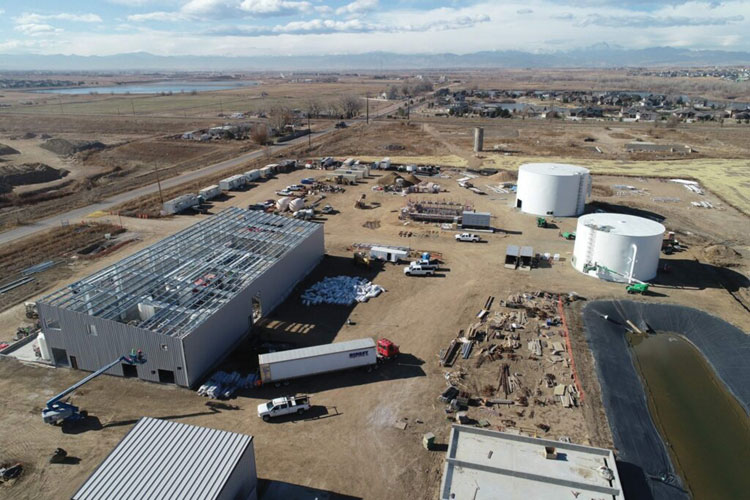 Carbon Valley town pumped about progress
FIRESTONE — Just after Tulsa, Oklahoma-based QuikTrip opened its first Colorado convenience store and fueling station in Firestone, the area locally known as "Del Camino" near the interchange of Interstate 25 and Colorado Highway 119 drew flocks of motorists as something of an old-fashioned "gas war" developed in summer 2022. Per-gallon prices sometimes dipped below $3 — quite a draw for folks who had been cringing at pump prices that had spiked to near $5.
But even without the gas-pump competition, Firestone is a busy place these days.
In Weld County's Carbon Valley, Firestone boasts a rich history that revolves around coal mining. Today, however, the booming community — once known as one of the "Tri-Towns" along with Dacono and Frederick — is discovering even more riches by mining its location in the heart of Northern Colorado's dynamic growth.
The town remained small until a growth spurt began in 2000. Its population soared from 1,908 in 2000 to 10,147 in 2010, and that 431% increase made it the fastest growing community in Colorado. That growth has continued into the new century's third decade, with its population now believed to have topped 17,600, and has brought new retail, industrial and office development, especially along and near the Interstate 25 corridor. Firestone also, however, is working to preserve an older neighborhood and celebrate its history.
The boom has prompted Firestone to build a new water treatment plant that will treat native water from alluvial wells instead of Colorado-Big Thompson flows. It's spent $76 million so far on the plant and storage system. The new facility will be able to treat 1.5 million gallons a day, with expansions planned to 2.25 million gallons a day.
Ranked as Colorado's seventh safest city by Safewise.com, the town has worked to strike a balance between the advantages and challenges of oil and gas development in the area, as well as spiraling growth along the interstate.
Named after Ohio investor Jacob H. Firestone, the town was established in 1908 to support local coal miners and their families. Five coal mines operated in Firestone until they all closed in 1947. The train track that carried Firestone's coal was decommissioned with the mines and transformed into the 12-mile-long Firestone Trail. The trail, running from Settler's Park to Coronado Park, connects the St. Vrain Legacy and Colorado Front Range trails along with several parks. St. Vrain State Park is the only Colorado state park to be annexed into a town.
Firestone has schools run by either St. Vrain Valley or Weld County District 1, and celebrated its centennial by dedicating the Firestone Centennial Clock, along with a time capsule and brick plaza area, at Jacob H. Firestone Memorial Park. The time capsule is to be opened in 2059.