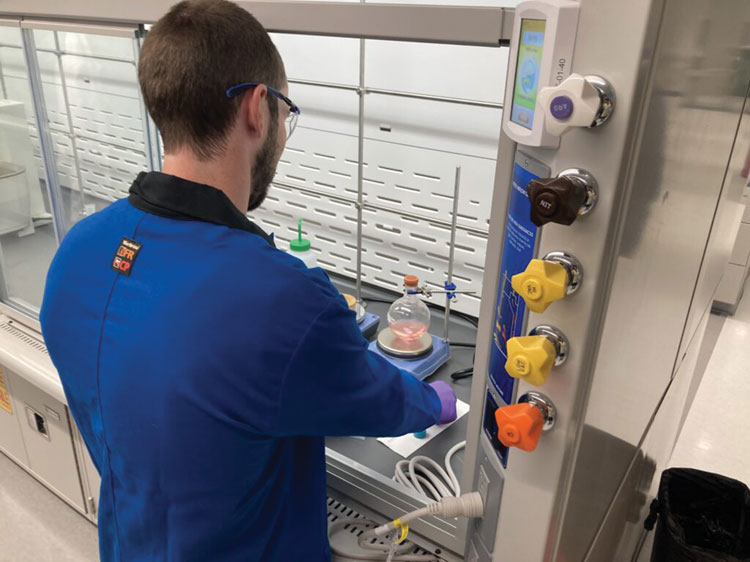 Huge fire can't destroy city's high-tech dreams
LOUISVILLE — In some ways, life may never be the same in Louisville. But in some ways, it may be better.
Propelled by hurricane-force winds, the Marshall Fire on Dec. 30, 2021 – the most destructive in Colorado history – forced the evacuation of more than 21,000 people in the southeast Boulder County city, destroyed 553 homes and damaged 45 others.
The aftermath of the conflagration prompted fiery debate about city codes and the cost to rebuild versus the desire to protect properties. In April, the City Council voted to allow residents whose homes were significantly damaged or destroyed to rebuild under less-stringent environmental standards – ones in line with the city's 2018 codes instead of those adopted just before the fire. Some residents complained that the regulations would add tens of thousands of dollars to their cost of rebuilding.
The city launched a "One Community" initiative and committed to complete debris removal by August and allow residents to begin rebuilding as soon as possible, as well as expediting reinstallation of streets, sidewalks and utilities.
"We are working hard to make this happen and will do everything we can within our capacity to meet this goal," the city declared on its website. "We will recover and rebuild together."
Opportunities provided by Louisville's prime location will spark that recovery. Many businesses that put down roots in the city are following their dreams and achieving sparkling success – much like the space-systems division of Sierra Nevada Corp., maker of the reusable Dream Chaser orbital spacecraft.
Solid Power's pilot production line is making silicon, solid-state battery cells to be delivered to its partners Ford Motor Co. and BMW.
Quicksilver Scientific Inc., a developer of different delivery mechanisms for CBD and other supplements, is bringing its technology stateside as part of a new line of CBD-infused sparkling water made in part by beverage giant Molson Coors Beverage Co.
Another good example is Finland-based Vaisala Corp., which makes monitoring and measuring equipment. It was leasing an office building in the Colorado Technology Center for its U.S. headquarters but broke ground in 2019 on its new 38,000-square-foot North American headquarters building in Louisville.
Then there's JumpCloud, which left Boulder for a new Louisville facility at 361 Centennial Parkway. And how about Studio Shed, a 12-year-old company that found new life amid the COVID-19 crisis by turning its prefabricated backyard sheds into home offices.
Pharmaceutical giant Eli Lilly & Co. acquired Loxo Oncology Inc. in 2019 in an $8 million deal, and in 2022 the merged companies opened Loxo@Lilly, Lilly's oncology business unit, in the Colorado Technology Center.
Debate and wrangling still continues over what to do with the long-vacant "Redtail Ridge" site, once the home of Storage Technology Corp. The latest talk is of a complex devoted to biotechnology.
New shops are popping up downtown, redevelopment projects abound throughout the city, and a public-private partnership is remaking the face of Centennial Parkway.
The city has two major business parks, with a range of buildings for high-end corporate use to research and development industrial operations. Both parks have room to grow. Louisville also serves as headquarters for notable companies such as Gaia Inc., RGS Energy, GHX and many others.
Louisville also offers big-box retailers such as Lowe's and Kohl's along the McCaslin and South Boulder Road corridors.
Louisville's allure has been built on a foundation of quality housing, proximity to Boulder or Denver via U.S. Highway 36, and Denver International Airport via the Northwest Parkway. It's also a great place to do business in its own right.
Louisville has been recognized as one of the Best Places to Live by Money magazine and 10 Best Towns for Families by Family Circle magazine.
Louisville has its own recreation center, sports leagues, dog park and the 18-hole Coal Creek Golf Course. The city also is home to one of four hospitals in the Boulder Valley — Avista Adventist Hospital.
Named for local landowner Louis Nawatny, Louisville was incorporated in 1882, five years after the opening of the Welch Mine, which straddled Boulder and Weld counties in the "Northern Coalfield." Some 30 mines eventually operated within the city's current boundaries. The last coal mines in Louisville closed in the 1950s. The city changed its status from statutory to home rule in 2001.