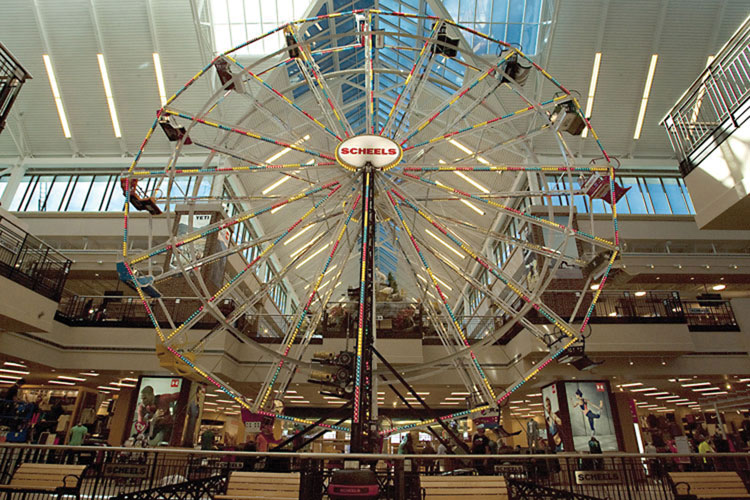 Development gains steam at major NoCo crossroads
JOHNSTOWN — For decades, Johnstown's most familiar claim to fame was cinnamon rolls.
The famous pastry from Johnson's Corner, a truck stop with a retro restaurant and bakery, are still around; and the rolls have been recognized by the Food Network as some of the country's best. It soon will have some major competition, however, with the arrival of "Buc-ee's" — perhaps the largest gas station and convenience store anywhere, with 74,000 square feet of retail space and 116 gas pumps.
But these days, there are far bigger reasons why Johnstown is getting noticed..
At the crossroads of Northern Colorado, Johnstown has emerged as a go-to city. The growth of the "2534" development — at Interstate 25 and U.S. Highway 34 — is a shot in the arm for the once-sleepy agricultural town and has led to a public-private agreement for an expedited development approval process. Development impact fees are among the lowest in the region.
In fact, town officials expect more than 1 million square feet of commercial retail space and more than 1,000 housing units to be on the market soon.
Businesses are rising in the 2534-Johnstown Plaza, anchored by the 250,000-square-foot Scheels sporting-goods store along with other office, retail and hospitality projects.
Forestar Group Inc. is building Revere at Johnstown, a 460-acre development expected to feature about 1,500 single-family residents. Also rising is The Ridge, a 165-acre mixed-use development, as well as a three-building flexible industrial space totaling 280,323 square feet.
Development of a 256-acre parcel at the southeast quadrant of I-25 and Colorado Highway 402 is timed to coincide with a Colorado Department of Transportation expansion of the interstate from two to three lanes in each direction.
Even with the widening, planners are mulling a new "relief road" east of I-25 to take some pressure off I-25, and that highway surely would generate even more development in the Johnstown area.
Families also are finding Johnstown, as the city attracts commuters looking to buy an affordable first home and empty nesters wanting to downsize. Johnstown, situated along I-25 and stretching from Colorado Highway 60 to U.S. 34, spent recent years annexing parcels of real estate to become a prime Northern Colorado location.
It's apparently a safe choice as well. Johnstown is ranked among the top 10 safest cities in Colorado by SafeWise.com, and is one of two Colorado cities considered among the 100 safest in the United States, according to FBI data.
Johnstown's downtown business district supports the economic culture. A significant amount of cottage industry and agriculture and the Gateway Center east of I-25 also impact the community.
Johnstown also is home to Northern Colorado Rehabilitation Hospital, the only freestanding rehab hospital in the region; the Northern Colorado Long Term Acute Hospital; and Clear View Behavioral Health, a mental-health facility.