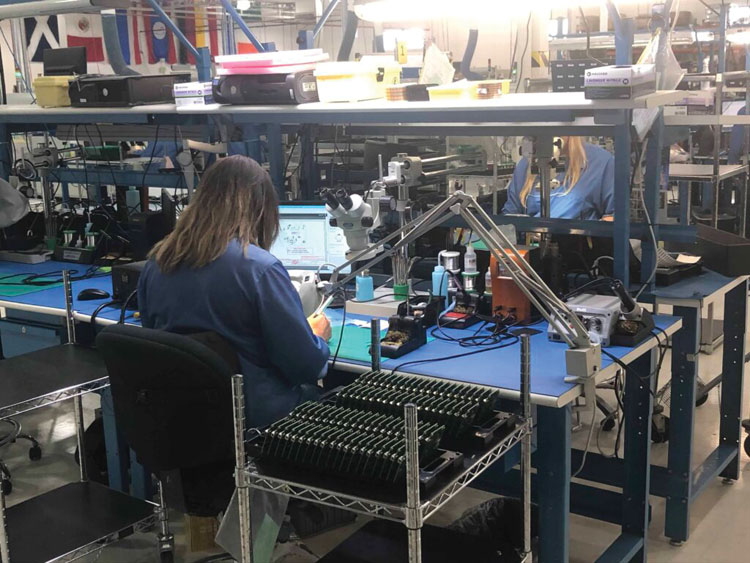 Carbon Valley town 'built on what matters'
FREDERICK — In 2014, the town of Frederick designed a logo featuring a stylized gas lamp with a mountain range in the background, along with the slogan "Built on What Matters." And what matters to Frederick is its quality of life, its expanding economy and its rich history.
When pharmaceutical ingredient maker Agilent Technologies Inc. recently opened a new $185 million, 135,000-square-foot manufacturing facility in Frederick, it marked yet another sign of the Carbon Valley community's burgeoning growth.
The new projects just keep coming.
Incentives offered by the town spurred Golden Triangle Construction Inc., which does business as GTC, to move its headquarters from Longmont to the Carbon Valley town in 2021, and Longmont-based Ziggi's Coffee opened a new location just west of Interstate 25 on Colorado Highway 52.
A part-time developer in Greenwood Village purchased a five acre plot of land in Frederick's Bear Industrial Park in 2020 with long-term plans to build additional flex space. Other new entries include South Dakota-based Vikor Inc., a builder of telecommunications and utilities towers, and North Range Behavioral Health, which opened a counseling center early last year.
From a population of just 988 in 1990, Frederick blossomed to 2,467 people by 2000 and then posted a 251% increase to 8,679 in 2010 and a 66.6% jump to 14,513 in the 2020 tally.
The town recently unveiled Frederick Recreation Area, a grant-funded fitness court launched by the National Fitness Campaign.
Frederick was named when the daughters of landowner Frederick A. Clark laid out the town site in 1907. As with its Weld County neighbors, Dacono and Firestone, Frederick began as a coal-mining town and lured immigrants from Europe and Latin America. Most of the immigrants were from Italy and were paid $2 a day to do the dangerous work. By 1928, the Frederick coal mine had closed, but the workers still are honored in Frederick with an annual Miners Day celebration.
Frederick boasts a full calendar of events including Chainsaws & Chuckwagons, a community barbecue tour, Downtown Sounds, Miner's Day, Tiny Terror Town Halloween activities and a Festival of Lights. It responded to the COVID-19 shutdown by starting drive-in movies on Fridays and moved its fireworks display to a local golf course,
Schools in Frederick are part of the St. Vrain Valley School District and include a senior high school, two elementary schools and a charter academy.