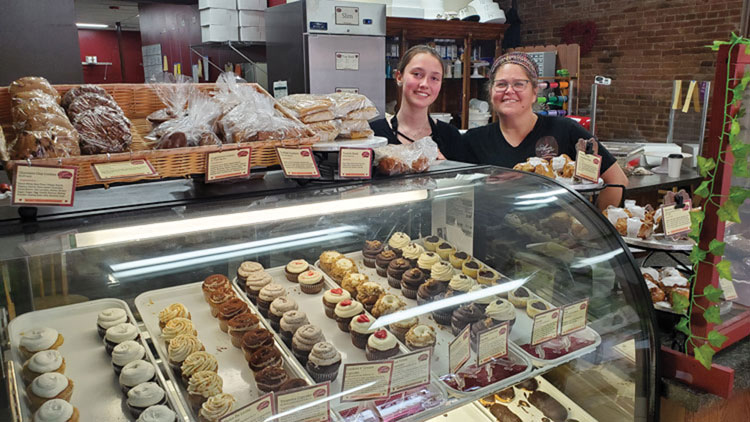 Organic sector thrives despite headwinds
The last year has been something of an out-of-the-frying-pan-into-the-fire situation for the natural and organic industry, which clawed its way out of the COVID-19 pandemic only to face the wrath of a knotted supply-chain and rising costs.
For example, Sovos Brands Inc. (Nasdaq: SOVO), a formerly California-based food-brand company that last year planted its headquarters flag in Louisville, posted increased sales in the first quarter of 2022, but inflation kept the company's earnings from beating last year's total for the period.
Despite the challenging environment, local natural-organic companies have found ways to thrive and grow.
Purely Elizabeth LLC, a Boulder-based maker of natural pancake mixes and oatmeal and granola products, raised $50 million in Series B funding led by a newly formed investment outfit from the founder of General Mills Inc.'s (NYSE: GIS) venture fund.
For the first time since the COVID-19 pandemic began in 2020, the Natural Products Expo West, the industry's largest trade show, was held in person in March. The event, which takes place in Anaheim, California, is organized by Boulder-based New Hope Network.
After several years of high-profile M&A activity in the sector — for example, The Hershey Co.'s (NYSE: HSY) 2021 takeover of Lily's Sweets LLC for $425 million or the 2019 sale of One Brands LLC for nearly $400 million — major deals have been scant in 2022.
While the foods space still represents a major segment of the wider natural and organic products industry, some companies are pivoting away from edibles, often toward products with longer shelf-lives or less volatile supply chains.
For example, Boulder-born 1908 Brands Inc. moved on this year from the two food brands remaining under its control — marinade, sauce and rub line Schultz Gourmet, and pasta sauce brand Pasta Jay's — to focus on the company's growing Boulder Clean line of household-cleaning products.
"According to the 2020 Naturally Boulder Economic Impact Study done by CU-Boulder's Business Research Division, the natural and organic food industry in Colorado contributes $3.1 billion to the state's economy and supports 22,142 jobs," CU's 2022 Colorado Business Outlook report said. "Many leaders in the natural and organic products industry nationwide got their start in Boulder, and the area remains an international hub for the industry."