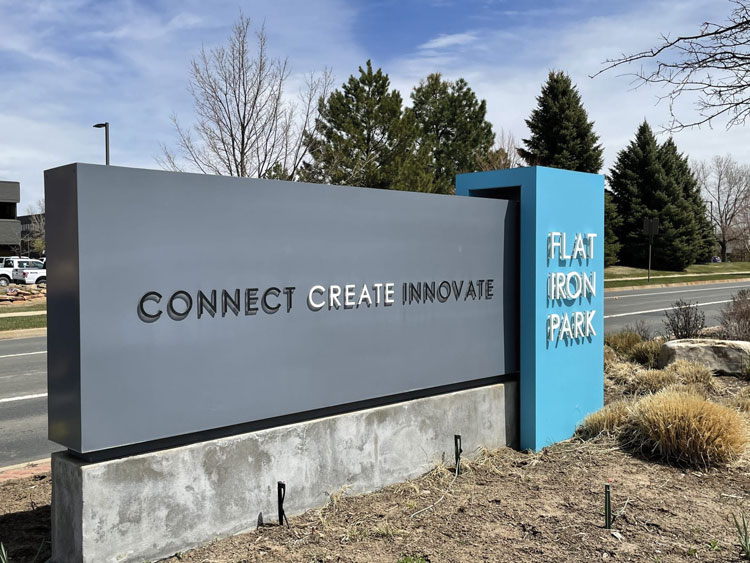 Residential, commercial sales boom, but office, retail questions linger
Commercial and residential real estate have proved largely immune to negative effects of the COVID-19 pandemic, but it remains to be seen whether they'll be taken ill by another factor: rising interest rates.
From Broomfield to Fort Collins, Boulder to Greeley, sales of commercial and apartment projects have set records, including the largest portfolio sale in Colorado history.
That came in early April, when BioMed Realty LLC, operating through a series of related entities, purchased a 1-million-square-foot portfolio in Boulder's Flatiron Park for $625 million, or $625 per square foot.
That value was driven by many factors, including Apple occupying or planning to occupy about 250,000 square feet in the park. BioMed also will focus in part on life-sciences tenants, one of many such projects emerging in the region.
One life-sciences project reflects changing strategy and new ownership. Redtail Ridge, Brue Baukol Capital Partners LLC's planned redevelopment of the former Storage Technology Corp. campus, met with opposition from community members for a new development plan.
That prompted the company to secure new investors, Chicago-based Sterling Bay LLC, which paid almost $128 million for the property. The new team plans to pivot away from its mixed-use plans and focus on life sciences.
Industrial/distribution activity remains especially strong in Northern Colorado, which has seen a wave of developments from Mead to Johnstown, Fort Collins to Loveland.
Loveland, for example, is seeing construction of a 3.8-million-square-foot Amazon distribution facility near the Northern Colorado Regional Airport. Other projects, such as Access 25 in Mead, have lured distribution tenants, including Home Depot.
Retail properties have also sold, including Greeley's CenterPlace shopping center, anchored by a Safeway store, which sold for $37.55 million.
Apartments, with extremely low vacancies and high demand, have fetched impressive numbers as well.
In Broomfield alone, at least two sales have topped $190 million: the October 2021 sale of Arista Flats for $191 million and the July 2022 sale of Terracina Apartments for $190 million.
Single-family residential real estate only now is beginning to moderate from its frenzied pace, due largely to interest-rate increases by the Federal Reserve. Multiple offers have declined, offers in excess of list price have started to cool, and the inventory of homes on the market is beginning to climb.
But appreciation continues in the double digits year over year for many communities, and there is no sign of a significant downturn in the market.
Boulder's median single-family sales price in June was $1.42 million, but that wasn't the highest median sales price in the region. That honor goes to Niwot, at $1.67 million, up 57.7% from June of last year.