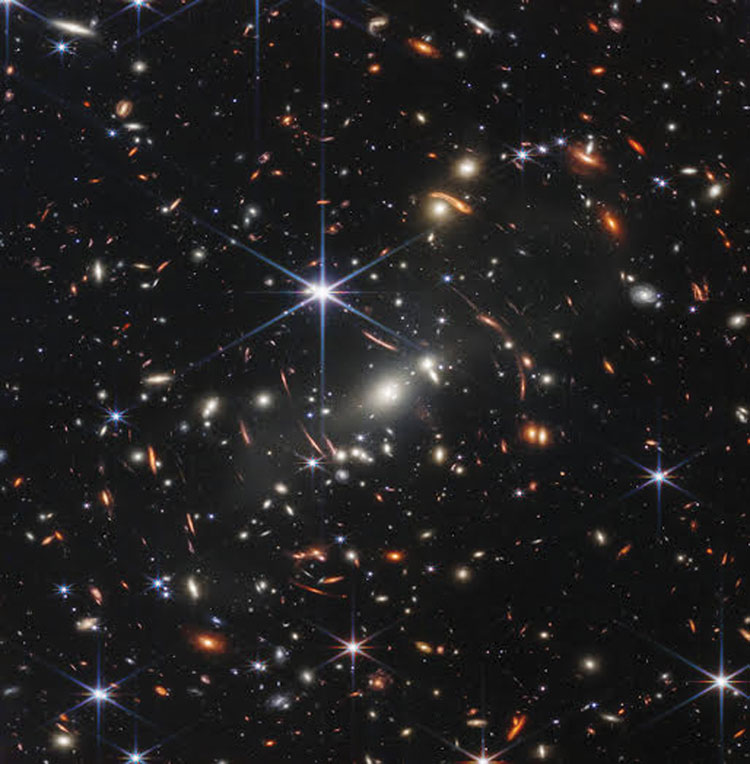 Region's aerospace players have role in largest discoveries
In July, people around the globe were greeted by a dazzling photograph, the first of its kind, of what scientists described as images of the origins of the universe. The satellite, more than a million miles from Earth, transmitted an image captured by photographic gear included on a Northrop Grumman satellite commissioned by NASA's Goddard Space Flight Center.
As is typical in the aerospace industry, Northrop had partners, including Ball Aerospace & Technologies Corp., which is based in Broomfield with a major facility in Boulder.
Ball helped build the 25-square-meter optical system that's made up of 18 beryllium mirror segments working together as one unit. Ball also developed the cryogenic actuators and electronic flight control boxes used to keep the mirror segments properly aligned on orbit.
Ball is just one of many large and small aerospace companies working in Northern Colorado and the Boulder Valley, one of the largest segments of the aerospace industry in the country.
Among the players:
Sierra Space Corp., Louisville, is developing the Dream Chaser space plane and the Large Integrated Flexible Environment that will be a three-story live/work habitat in space. It is adding 1,000 jobs this year, doubling its workforce.
Blue Canyon Technologies LLC, Lafayette, develops micro satellites.
Maxar Technologies (NYSE: MAXR), Westminster, develops satellites that produce highly detailed images of the Earth for business and government purposes or for intelligence agencies.
Woodward Inc. (Nasdaq: WWD), Fort Collins and Loveland, builds control systems for engines including aircraft.
Ursa Major Technologies Inc., Berthoud, builds rocket engines as a third-party vendor.
Opterus Research and Development Inc., Loveland, builds lightweight, compact solar arrays and composites for holding all manner of equipment in space.
And that's just a sampling of the aerospace sector in the region.
Aerospace has become an emerging industry in the region, led by Ball Aerospace & Technologies Corp. These photos show multiple scenes from Ball's operation. The site plan details Ball's ongoing expansion in Boulder.