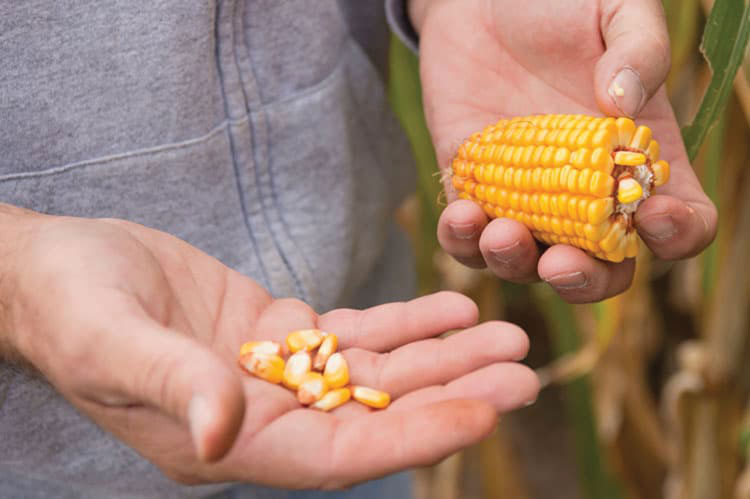 Greeley, Weld dominate agriculture sector
Corn, wheat, hemp, cattle, sheep, chickens, dairy — and multiple other agricultural endeavors including processing of such products — make Weld County the top ag county in Colorado and one of the top counties in the nation for its ag operations.
And while those ag operations have sustained the economy of the county for generations, they face substantial headwinds.
Chief among those headwinds is access to water, the lifeblood of agriculture in a semi-arid environment. The draft 2023 Colorado Water Plan notes that temperatures are up, rainfall is down, demand on Colorado River water from a burgeoning western population is up. The population of urban areas on the northern Front Range continues to threaten water devoted to farms. While new supplies are being developed, conservation in cities and on farms is having an impact. Crop selection, irrigation system improvements and soil conditioning are among the strategies the ag sector is using to stretch its supplies to meet needs.
Milk production exploded in Weld County over the past decade, thanks to the expansion of the Leprino mozzarella cheese plant in Greeley. Numbers of milk cows doubled between 2010 and 2021 to 125,000 head. All those cows needed water, which has placed a crimp on housing development in areas near those farms because new homes also need access to water.
Leprino expanded to 795,000 square feet of production space and 500 employees.
Hemp has become a critical crop in Colorado's recent agricultural economy, and the markets for that product expanded greatly in 2020 but fell back a bit in 2021. Part of the reason for that has been the reliance on CBD as the primary end product for the crop. Hemp, as noted by Gov. Jared Polis, needs to expand its product lines to diversify the crop. Hemp can be made into paper, plastics, clothes, building supplies, animal feed and more, the governor noted.
Yet CBD remains a major product line. Numerous companies produce CBD that is used as a health-related supplement. Two major producers of CBD, Charlotte's Web in Boulder and Mile High Labs, which moved into a 400,000-square-foot processing plant in Broomfield in late 2019, continue to make the headlines in this industry.
Other challenges for the ag industry include disease such as the Highly Pathogenic H5N1 Avian influenza, which resulted in the culling of millions of chickens near Hudson; shortages of crop inputs such as fertilizer because of the war in Ukraine; and new worker overtime rules driving up farm costs.
Yet optimism reigns supreme with companies willing to make investments in the ag sector. Among those investments was the construction this year of the Lineage Logistics Holding LLC cold storage facility in Windsor that will be leased to meat processor JBS USA Holdings Inc. The strategically located cold storage facility is located on the Great Western rail line at Windsor in order to use rail to ship the majority of the frozen products.