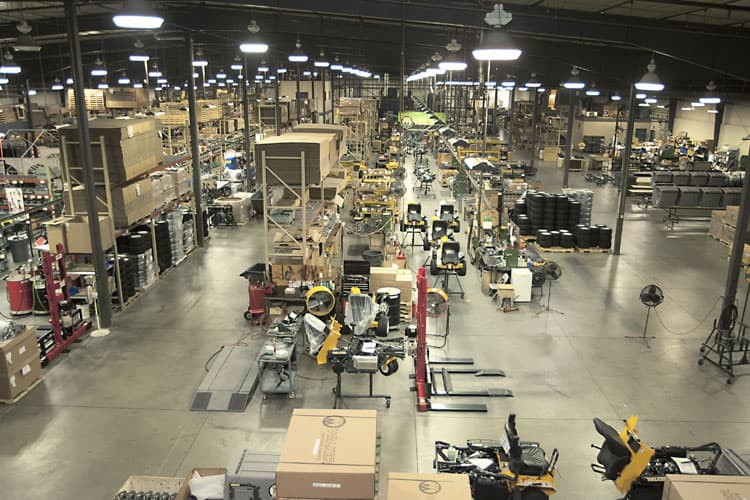 Despite headwinds, manufacturing shows growth
Despite the headwinds created by the pandemic, with workplace health challenges, with supply chains disrupted worldwide and an economic slowdown at the beginning of the health crisis, manufacturing managed to keep growing.
Most categories of manufacturing saw year-over-year increases in activity. Exports from Colorado were up during 2020, and employment remained more stable than might have been expected given the conditions.
Perhaps one of the best indicators of industry health was captured in the real estate industry, where industrial and warehouse properties were among the hottest categories through the pandemic and ongoing. Major players have been building structures on speculation and having them leased or sold before the final construction worker slams shut the toolbox.
Among the highlights over the past year have been:
Lightning eMotors, a manufacturer of electrically powered light delivery vehicles, completed its movement toward becoming a public company in May this year and has expanded into 231,000 square feet of space at the former Hewlett-Packard facility in Loveland, now called The Forge, with an option on a half million more square feet. It will more than double its workforce over the coming year.
Not to be outdone, battery maker Solid Power in Louisville has inked deals with Ford and BMW to produce batteries for electric vehicle fleets.
Anheuser Busch opted to spend $18.2 million to upgrade its Fort Collins brewery.
Companies like The Hershey Co. (NYSE: HSY) have targeted regional natural and organic companies such as Boulder's Lily's Sweets LLC in an effort to capitalize on consumer interest in "better for you" products made right here.
Eldon James Corp., which moved its manufacturing operation to Denver in 2013, decided to expand with a new manufacturing facility in the city of its origins, Fort Collins.
Aerospace companies have gained traction over the past year and are engaged in high-profile projects such as space stations and missions to Mars.
Meanwhile, educational institutions are paying special attention to not only engineering disciplines but also trades such as welding, which are increasingly in high demand in the manufacturing sector.