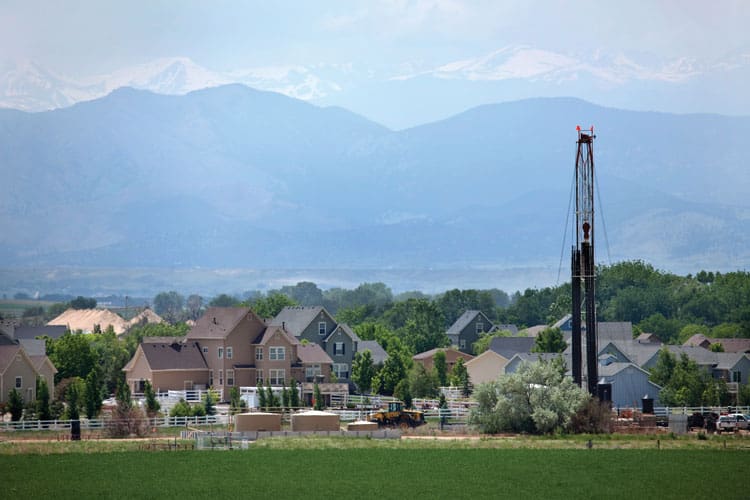 Energy companies move toward zero emissions
Statewide, electricity and natural gas rates have moved up as natural gas production went down over the past year. Xcel Energy announced plans to reach net-zero greenhouse gas emissions from its natural gas business by 2050 and reduce carbon emissions by 25% by 2030.
Locally, water was also a chief concern. Numerous reservoir and pipeline projects are underway to secure water supplies for the future.
The Chimney Hollow Reservoir, under construction near Carter Lake by the Northern Colorado Water Conservancy District, will store 90,000 acre-feet and provide water to Loveland, Greeley, Longmont, Louisville, Lafayette and more.
Northern Water also plans to build, if permits are signed, the Glade and Galeton reservoirs north of Fort Collins to store 215,600 acre-feet combined and provide water to communities in northeastern Colorado.
Greeley is building a pipeline from the Terry Ranch aquifer near the Colorado/Wyoming border that could provide enough water to fulfill its needs for 48 years. Fort Collins developer Water Horse Resources LLC is attempting to build a 338-mile pipeline to bring water from the Flaming Gorge Reservoir in Utah and Wyoming to the Front Range.
Water issues have also affected the ability to develop land, as in the case of Severance and the North Weld County Water District, whose dispute has brought the issuance of building permits in the town nearly to a halt.